Our moving walks give convenience, comfort and safety a whole new meaning. Whether you're pushing a stroller or carting luggage, they significantly shorten the time it takes to cover long stretches in airports. They also optimize both capacity and valuable space in your airport.
Our Orinoco moving walk offers the market's widest pallets at 1,600 millimeters, boosting your airport's transportation capacity for smoother traffic flow. Installed in airports on four continents, our iwalk solution is available in a reduced pit depth or pitless configuration, minimizing civil works. Its 1,100-millimeter-wide pallets enhance passenger comfort without requiring more building space, perfect for any new installation or infrastructure modernization.
Whatever solution you choose, travelers will be transported faster, safely and more comfortably, from gate to retail shop to gate.
Reliable, versatile, modular
Our extensive experience and expertise are your guarantee of the right moving walk, skillfully adapted to your specific airport needs and structure. Here are a few of the benefits you get with our advanced moving walks:
Easy installation and integration into buildings
Modular design for greater flexibility
Long-lasting, reliable, smooth operation
Increased safety and comfort for riding with carts and strollers
Fewer components, less material and lighter weight
To find out more, contact one of our experts in your country today.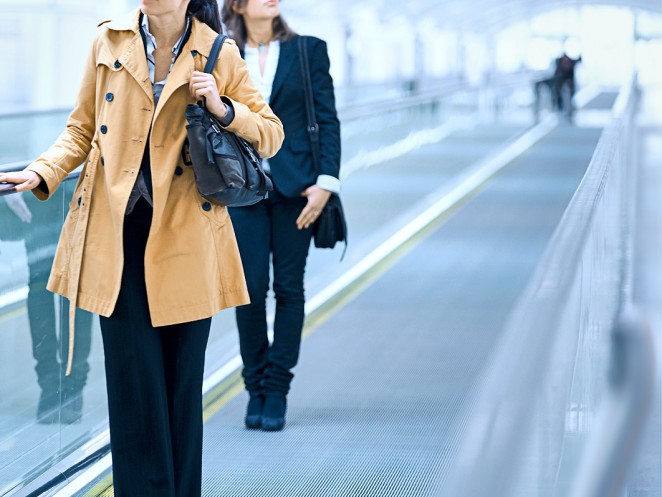 Making long stretches feel shorter
Our moving walks are the answer to convenient mobility for people with luggage, strollers and shopping carts. At airports around the world, they're the key to efficient traffic flow.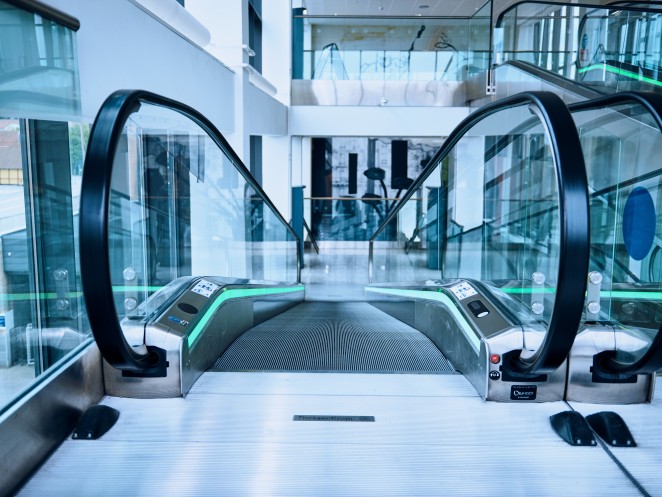 Unique product features and benefits
Our moving walks offer unique product features and benefits, such as the Orinoco's increased transport capacity thanks to a 1,600mm pallet width or the iwalk's easy installation due to a pitless configuration.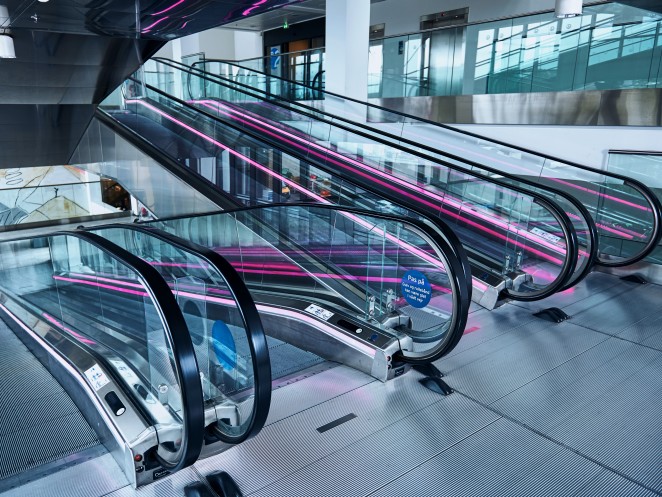 Innovative ideas and cutting-edge functionality
As we keep pace with our customers' evolving needs, you can expect innovative ideas and cutting-edge functionality in our moving walks. Our product range lets you choose from unique drive systems and a wide array of design and advertising options.