Worry-free docking every time
Our NL bridge is specifically designed to enable precise docking in areas with restricted aircraft size and/or parking constraints. A hydraulic elevation system ensures smooth operation while automated systems such as pre-positioning reduce human error.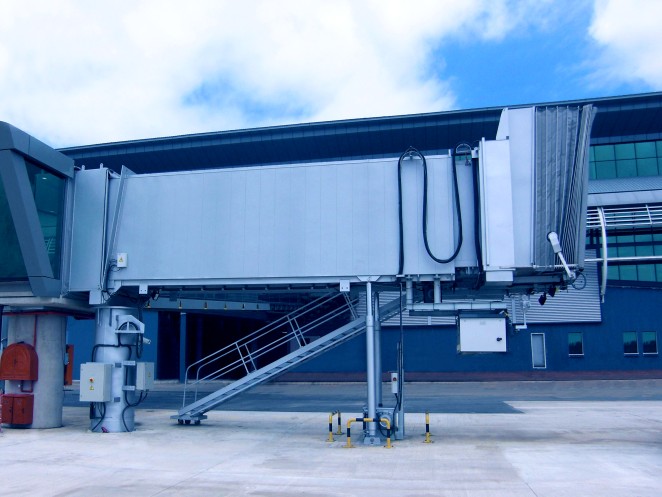 Smooth operation
Movement on vertical (elevating/lowering) and horizontal (extension/retraction) axes and a hydraulic elevation system drive the NL's smooth operation.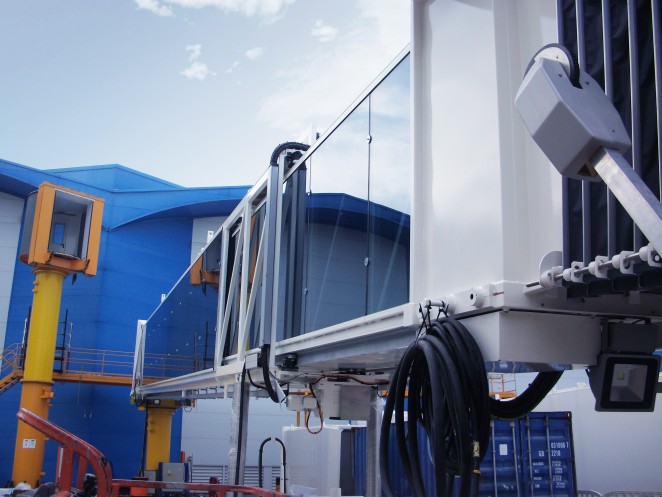 Customizable bridge walls
Steel bridge walls with various color, lighting, thermal and acoustic features ensure the NL suits your every requirement and matches your airport's look and feel.